My quarantine buddy (and how to find yours)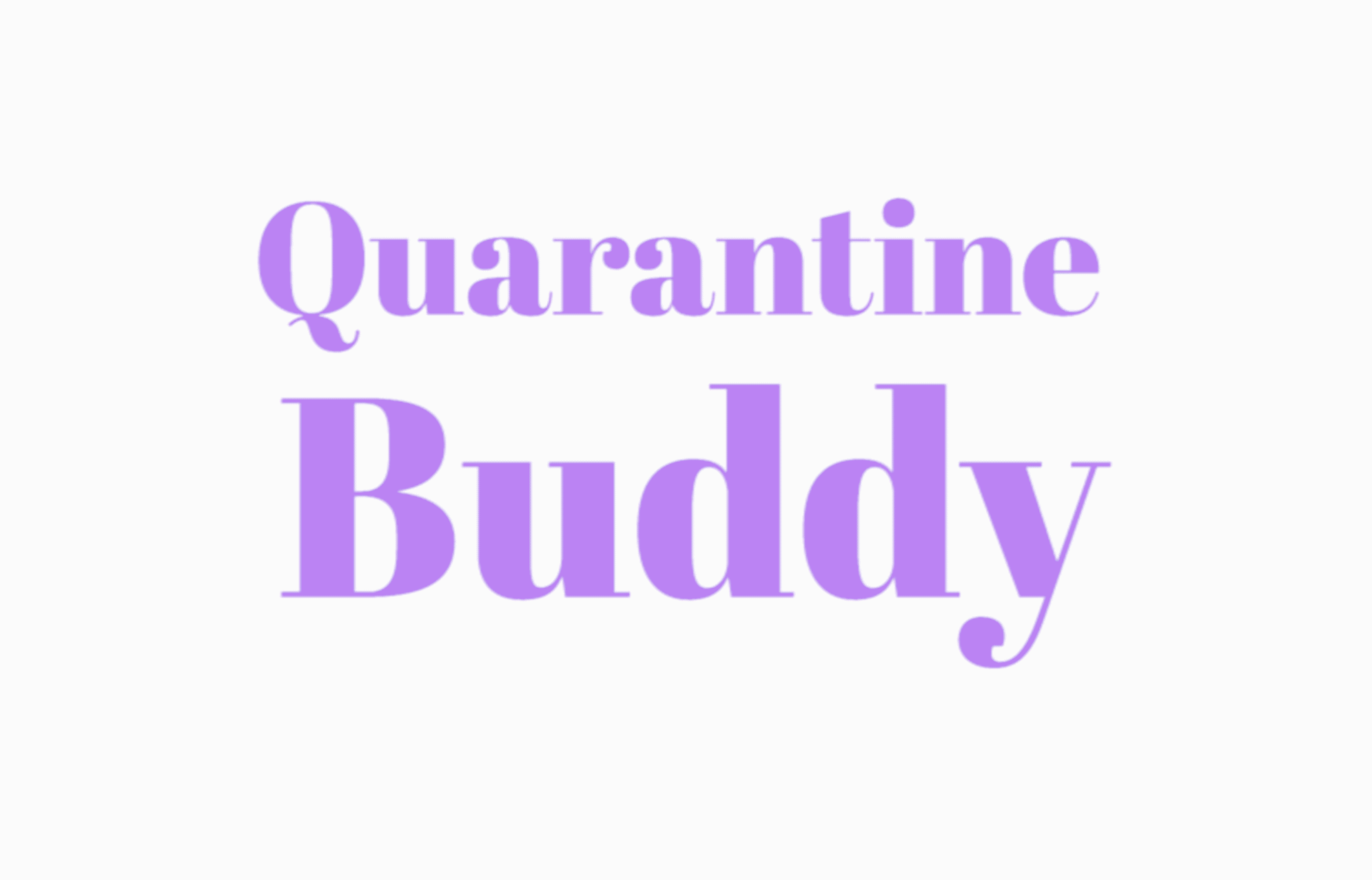 This quarantine has made one thing painfully clear: it's extremely hard to be apart from friends and family, but I can't complain, because I am one of the lucky humans who got to live together with my best bud and boyfriend since the very beginning. In this video you can see how I stalked him for a few days and filmed random fragments of our quarantine together. Trying to make the best of it, as you'll see.

If you don't have a quarantine buddy, cry no longer, because it's not too late to get your own. I found a solution for everyone who's living alone or feeling alone and you guessed it: it's someone you can meet safely from your home.
Whether you want to find "the one", someone to start a company with, a Zoom yoga partner, a drinking/cooking buddy, or just someone to be bored with:
qtinebuddy.com
has your back. This website helps you find your perfect quarantine buddy. All you have to do, is fill in
this form
and you'll get matched up. Worth a shot.