#HowDoYouFeel

In the past weeks, have you discovered something about yourself that you didn't know yet?
#HowDoYouFeel is a series in which I share several questions I've asked my network through Instagram stories. These questions are meant to make people self-reflect for a minute and think about what we can be thankful or happy for, even though we're not having the best time right now. It's also a way to start a conversation with (lost) friends or (distant) acquaintances.
For this weeks question you had to think a little deeper. The response rate was remarkably lower, so I decided to step up my game and also drop the question in two WhatsApp family groups. It appeared that it is indeed not easy to come up with an answer to this question: you either immediately think of something, or you don't come up with anything at all. The results however are again very interesting, ranging from quite obvious to pretty surprising.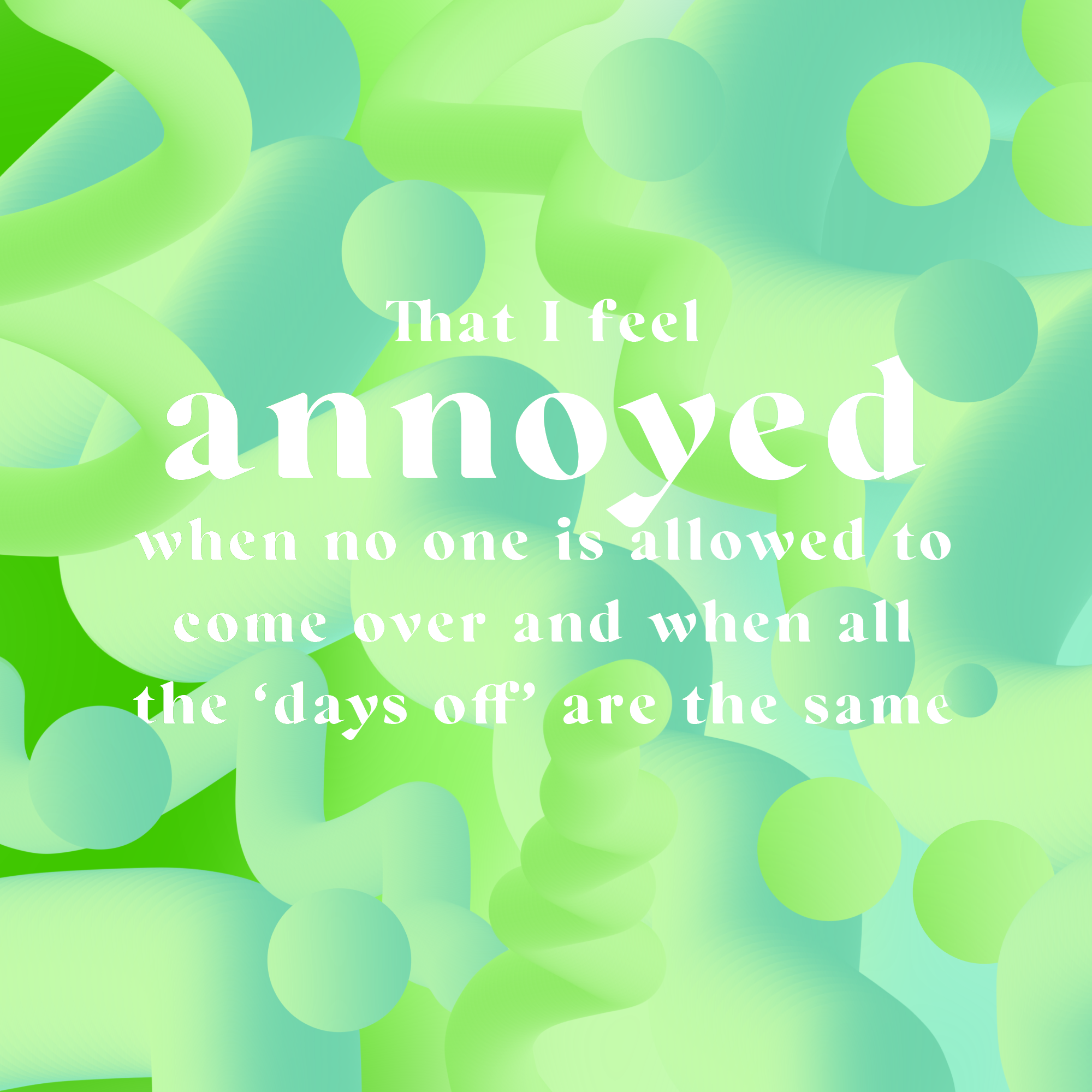 Images by mégane

Would you like to participate? There's a question every week. Follow my
Instagram account
and keep an eye out for my stories.