Creative Souls: SARS masks & scrunchies
In "Creative Souls" we shine a light on people who get creative during quarantine. Each person talks about what he or she personally has been working on, with the aim of inspiring you to put your time and energy into your own creative project.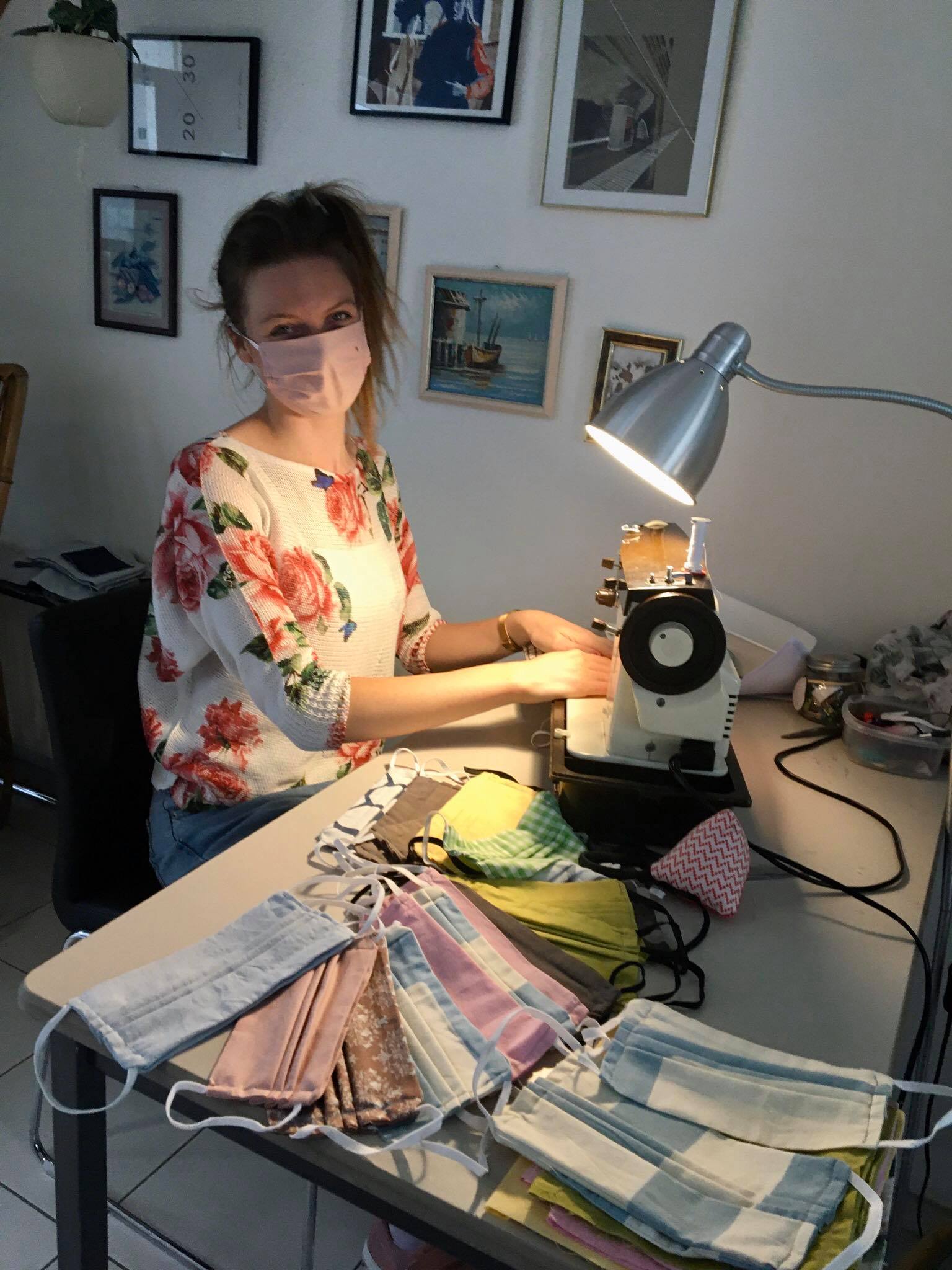 Who are you?

Justine, 25, living in Ghent
How do you get creative during quarantine?

Since I started sewing and took sewing classes last year, I decided to make reusable face masks. Not only for myself but also for my roommates, family, neighbors. I really enjoy it, because I am combining my passion with helping the people around me. I also make scrunchies with the leftovers of my fabric.
What do you like about it?
A face mask is something that was/is very uncommon to wear. I realized that some people have a little fear to wear it, because it hides your expression. So, I decided to do something about that and I started making face masks in very colorful patterns and colors to make it more wearable. The government promised to deliver face masks for all inhabitants, but at the moment they're still not delivered, so I'm very happy to help the people around me with my handmade face masks.
What do you need for it?

A sewing machine, regular sewing thread and cotton. One study has shown that
the best materials to use
are tightly woven cottons, natural silk or quilted cotton material, but you can also use materials you have at home, for example an old shirt. I make my masks with soft elastic specially designed for mouth masks so you can wash it at 90 degrees. But you might as well stitch ribbons yourself and then tie them behind your head.
Can anyone do it?
Yes, there are tutorials online on YouTube where people explain how to make a mask without a sewing machine from an old t-shirt. But for best results, you need to work with a sewing machine.
Thanks for inspiring!