Creative Souls: Acrylic pouring
In "Creative Souls" we shine a light on people who get creative during quarantine. Each person talks about what he or she personally has been working on, with the aim of inspiring you to put your time and energy into your own creative project.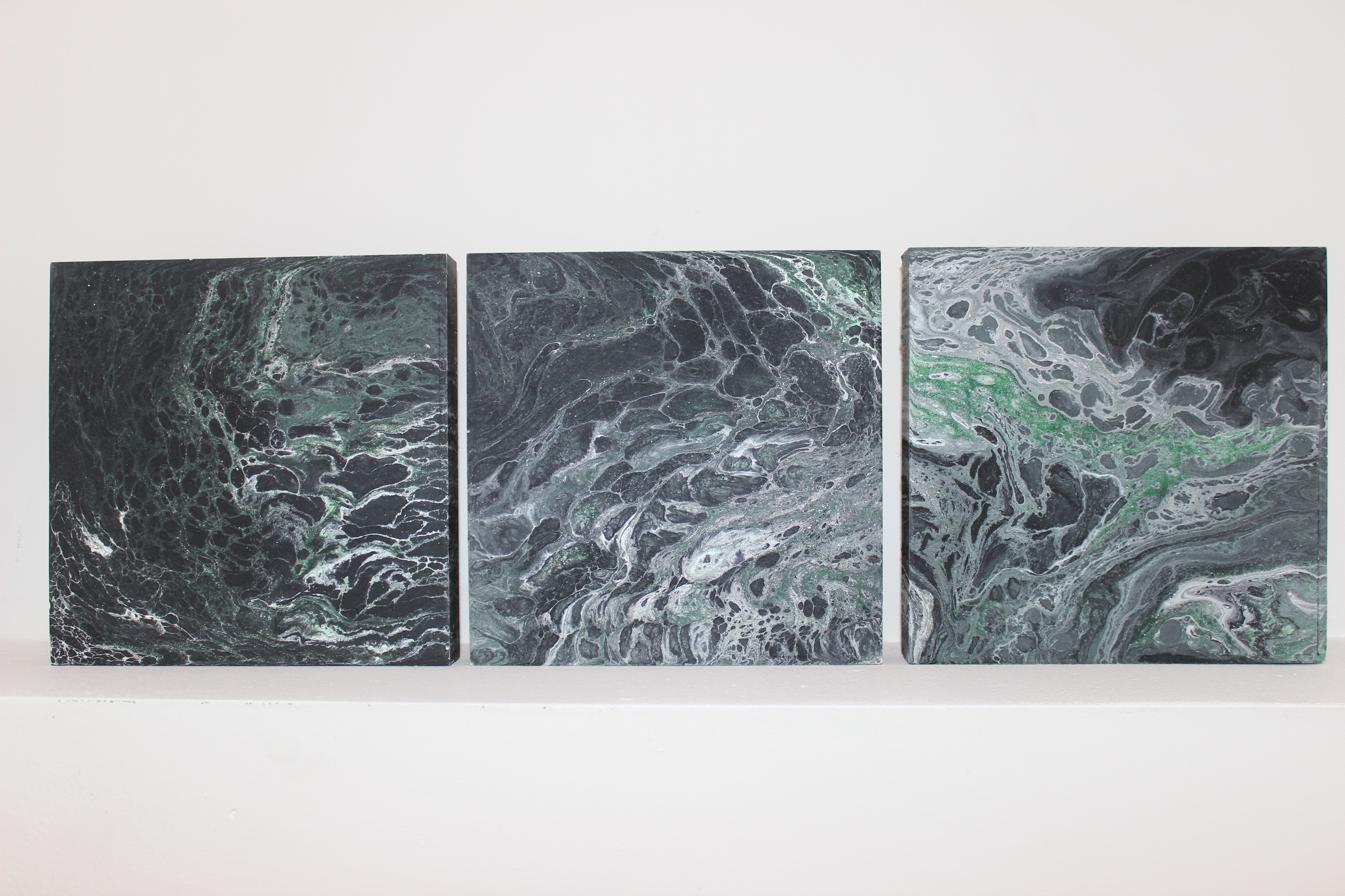 Who are you?

Jana, 23, living in Deinze
How do you get creative during quarantine?

By working creatively with acrylic paint and making abstract paintings with it. It is a special technique called acrylic pouring.
What do you like about it?
I love that you never know what result you will have. I choose the colors and make a combination. Every time you get a different result. I also need it to clear my head and to put my stress aside, but still feel like I can be useful at the same time. The process takes a while so I spend a few hours with it.
What do you need for it?


For starters, you'll need acrylic paint, cloths, silicone oil, floetrol (slows down the drying), paintbrushes and a pouring medium. You'll also need some cups in which you can mix everything together (paint, flosser, pouring medium, water and silicone oil). If you want a shiny effect, you can varnish your painting afterwards with acrylic gloss. For more advanced paintings you can use a bunsen burner which creates a special effect when you go over your canvas. It interacts with the silicone oil, creating the cells you see in my paintings. The quality of the acrylic paint is very important, so don't go for a cheap alternative. You'll basically need quite some materials to get started and unfortunately it's pretty expensive, but it's worth the investment.
Can anyone do it?

Yes, it's really not such a difficult technique. By watching a few videos on YouTube you can start right away. It takes some time to get nice results, so you can't expect your first work to look great. Practice makes perfect!

Thanks for inspiring!